Message from the President
---
Dear Members, Supporters, and Fans,
I am honored to address you as the President of the St. Paul Jr. Canadiens. My name is Derrick Germain, a St. Paul native, and former goaltender for the club. Having played for four years before life's demands led me elsewhere, I've had the incredible journey of returning to my roots, especially during these trying times.
The St. Paul Jr. Canadiens have a remarkable legacy spanning five decades. This legacy is interwoven with the rich tapestry of St. Paul's history, connecting us to the Montreal Canadiens and, most significantly, to our expansive alumni network. Our scholarships, player development initiatives, and the excellence of our players and coaches speak volumes about our commitment to the sport.
During my three years on the board, we've encountered unprecedented challenges, navigating the complexities of the pandemic. Yet, despite the obstacles, we persevered, ensuring our team continued to grace the ice. My heartfelt gratitude extends to all who steadfastly stood by us during these testing times. And now, we emerge from those trying years stronger than ever.
Our future gleams with promise. We boast an exceptional board comprising local luminaries, a well-connected General Manager in Dean Smyl, a coaching team brimming with hockey wisdom, and a competitive squad comprising numerous local talents. Our team thrives thanks to the unwavering support of advertisers, sponsors, and a passionate fan base that is second to none.
As President, my mission, alongside our dedicated board, is to guarantee the long-term success of our club. We envision a sanctuary where players can grow, develop, and evolve into not only formidable athletes but also outstanding individuals on and off the ice. We aim to sustain an electrifying atmosphere that draws fans in and expands our community. Just as the town of St. Paul enriches our lives, we are committed to reciprocating that value manifold.
Words fail to capture the enthusiasm we harbor for the upcoming 2023/2024 season. Every piece of the puzzle is falling seamlessly into place. I eagerly anticipate meeting each of you at the rink, where the passion and camaraderie of our community truly come alive.
With utmost sincerity,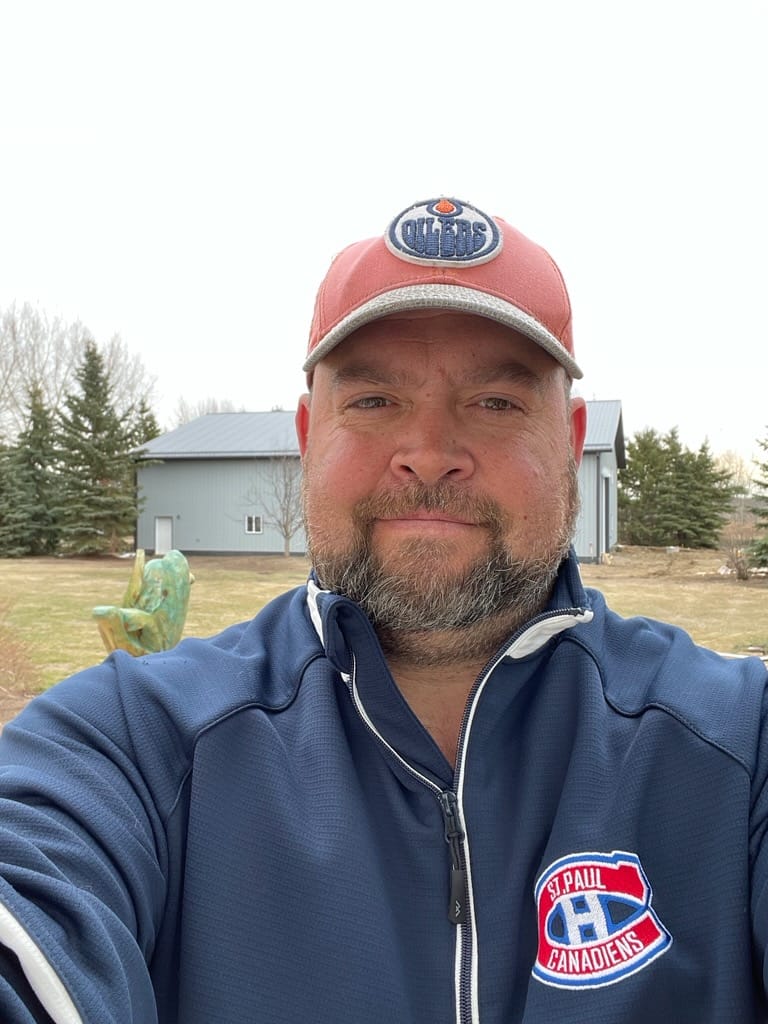 Derrick Germain President, St. Paul Canadiens